Introducing 'April in Paris', The Fibre Co.'s debut collection for our new yarn, Luma. Six patterns inspired by the 'City of Lights' with each design taking its name from a Paris landmark. Our latest collection is now live on Ravelry and our yarns are heading towards a retailer near you.
For this Paris inspired collection, we have collaborated with two independent designers, Emma Wright and Hanna
Maciejewska (aka Hada Knits). We are big fans of both of these designers and their knitwear design and knew they would work wonders with our new yarn line. They helped us capture the joy that the arrival of Spring can bring with a yarn that creates a lightweight fabric, perfect for layering. The last month or two have felt pretty dark. We're ready for a little light.
April In Paris includes a back-buttoned top, a raglan cardigan, a slouchy pullover and a shawl, named Galerie d'Apollon, that's inspired by the iconic image of Audrey Hepburn in the 1957 film, Funny Face, wearing a bright red Givenchy gown and matching shawl in front of a sign pointing the way to Galerie d'Apollon. Audrey, with her timeless fashion and ability to celebrate the power and strength of women became a heavy influence to this collection. From the reactions we've already seen, lots of you agree that it feels like a good time to step into the light with a nod to our favourite style icon.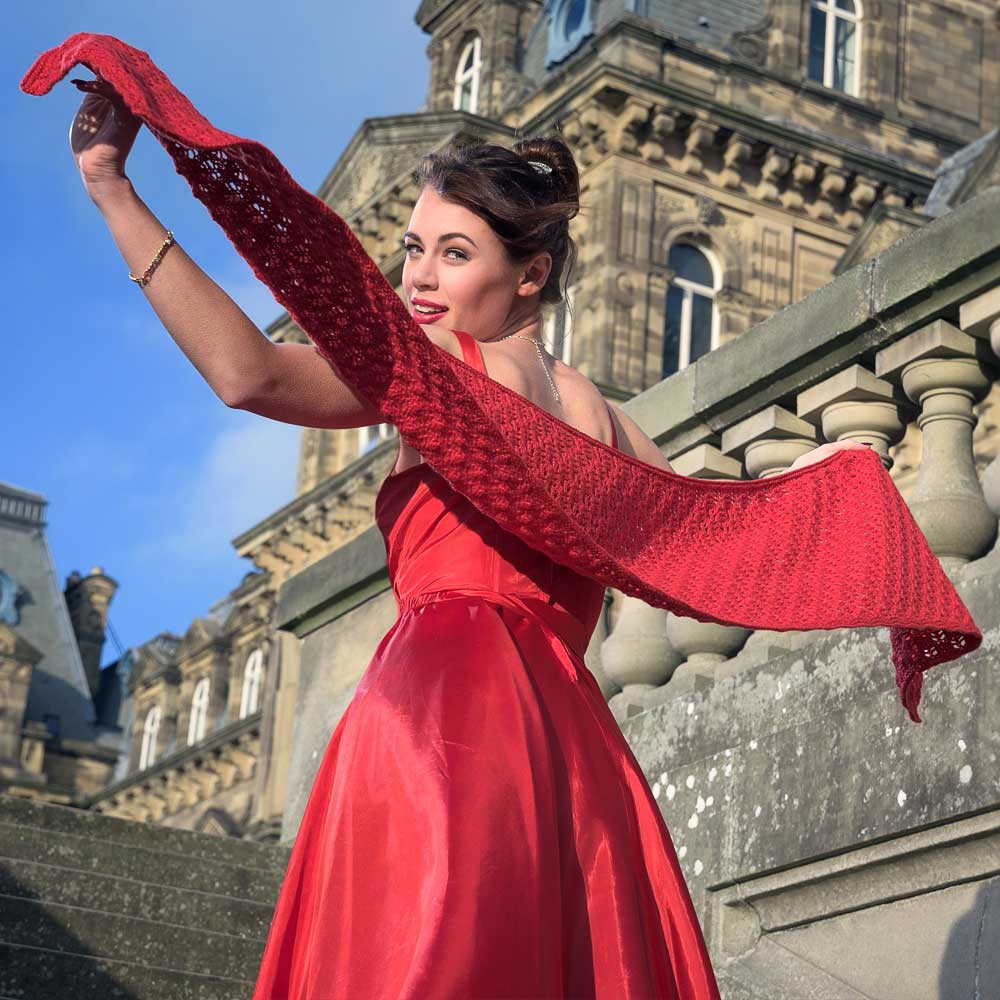 Yarn fans will be excited to hear this DK weight yarn is now available at your local stockist. Luma is special blend of 50% merino wool, 25% organic cotton, 15% linen, and 10% silk. The 50g skeins offer 125m (137yds) to create with and the palette includes soft neutrals and bright shades of pink, blue and green.
If you're a retailer excited to stock our latest yarn line and collection, please do get in touch and we can arrange price lists and shade cards to help you decide.
We're ready for Spring. Are you?