We love to work with talented independent designers, which is why we created the Yarn Support Programme a couple of years ago. As part of this programme, we sometimes find the opportunity to partner designers from the programme with one of our stockists to help give their new pattern a warm welcome from their local fibre community.
When knitwear designer, Bonnie Dean from Chief Left Hand Knits, approached us with her plans to partner with her local yarn store, Yarn Bar, we were delighted. Yarn Bar is a lovely store in Billings, Montana, that is just over a year old. They carry several of our yarn lines including Cumbria, Luma and Arranmore.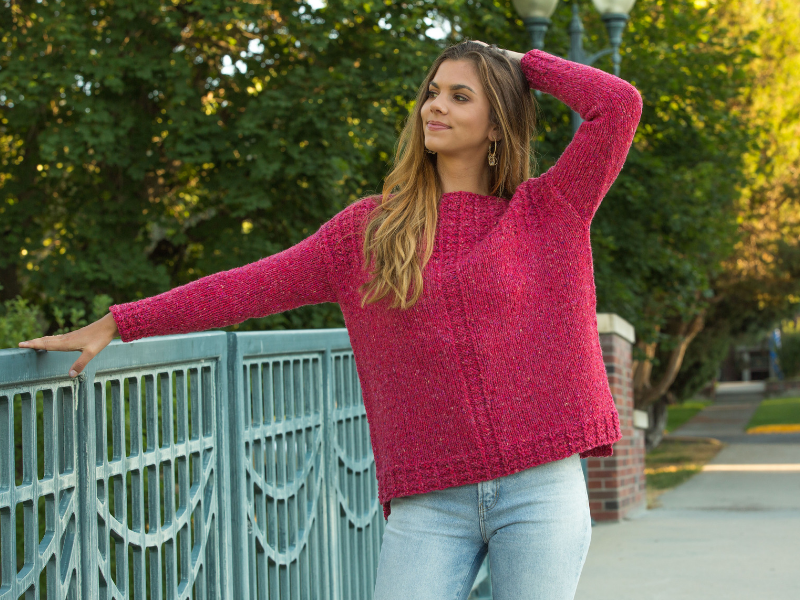 Bonnie's new design in Arranmore, Fanad Head, will be displayed as a sample in store from Wednesday 17th October 2018. She will also be doing two workshops at Yarn Bar to teach the cast on and short rows used in the pattern.
In this blog post, we interview Bonnie about her beautiful new sweater pattern as well as Sue & Linda from Yarn Bar who will tell us more about this brilliant collaboration.
An Interview with Knitwear Designer, Bonnie Dean, from Chief Left Hand Knits
What was the inspiration behind Fanad Head?
To honour the tradition of Arranmore, I chose nautical stitch patterns appropriate to Donegal County, Ireland and its rugged coastline.
The Fanad peninsula on the north coast of Ireland boasts the Fanad Head Lighthouse, first lit in 1817. High sea cliffs, Northern Lights, whale watching, seabirds, and sunken treasures have perched Ireland's Northern Headlands atop my travel bucket list! Meanwhile, I dream of the Northern Headlands while sporting my Fanad Head sweater.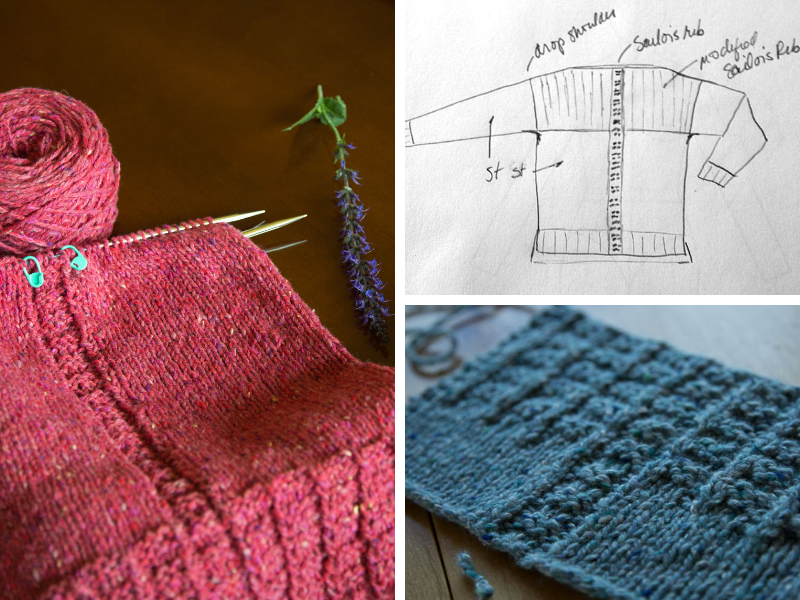 What's your favourite part of the design?
Fanad Head is my favourite sweater design to date because it can be worked by essentially all levels of knitters, requiring no sewing!
My test knitters recommended Fanad Head as a knitter's first sweater project. This design is true to my design aesthetic of interesting texture with a modern twist.
My favourite design features are the boatneck, high low hem and oversized construction complementing all body types.
What advice would you give to someone who wants to knit Fanad Head?
First and foremost, I advise Arranmore for all projects because Fanad Head highlights all the best characteristics of this luxury, modern tweed yarn with close-to-the-skin comfort.
With my YouTube tutorial on the (optional) Alternating Cable Cast-On, the less experienced knitter will sail through the cast-on for Fanad Head and "knit a level up".
Knitters are invited to participate in my Fanad Head KAL on my Ravelry group page Chief Left Hand Knits Club, complete with prizes from October 20-November 17.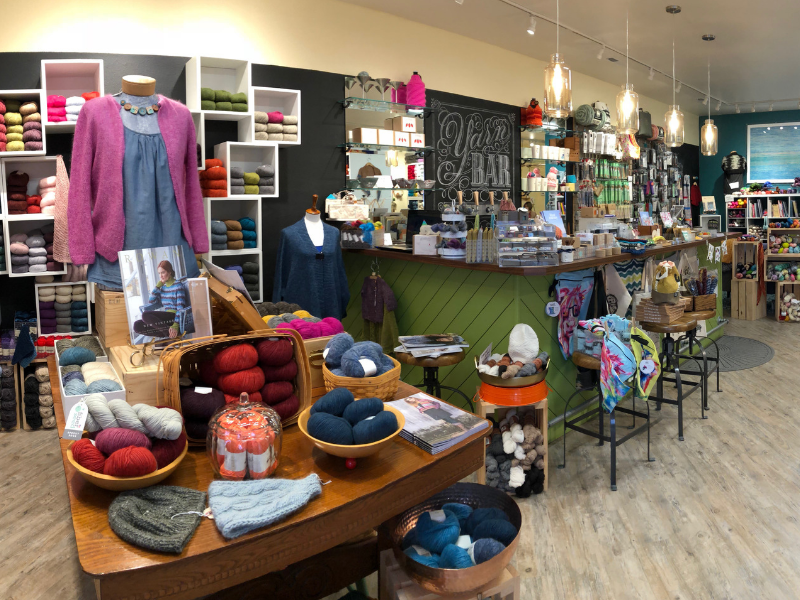 Meet Sue & Linda from Yarn Bar
We are a new shop called Yarn Bar that celebrated our first year birthday in August, located in Billings, Montana.
Our favourite part of running an LYS is the daily interaction with people! We love being part of customers' stories, whether we're sharing a laugh or a cry. And we are enthusiastic ambassadors for fine yarns and cheerleaders for projects of all kinds. We get along great as business partners – more like sisters than associates. We think this comes across in all that we do within the shop.
To celebrate Fanad Head's release we are hosting two workshops, facilitated by Bonnie, which will review the Alternating Cable Cast-On plus short rows in pattern. We're sure we'll hear lots of nice "inside-a-designing-mind" tidbits from Bonnie during the kickoff workshops too!
---
Free Knitting Pattern
Get a Ravelry coupon to choose 1 of 5 free knitting patterns when you sign up to our newsletter.
You will also receive weekly emails on your favourite yarns, brand new pattern releases and exclusive offers we don't share anywhere else.