Today, we are sharing a guest blog post by the lovely Milli Abrams from Tribe Yarns, a vibrant new yarn shop that recently opened in Richmond, London.
Tribe Yarns really is a treasure trove. Milli has excellent taste in yarn, selling all of your favourite independent yarns including The Fibre Co. It's a very inspiring space, so make sure you give yourself plenty of time to browse and shop!
In this blog post, Milli shares her shop's story as well as her top recommendations for craft-lovers visiting Richmond.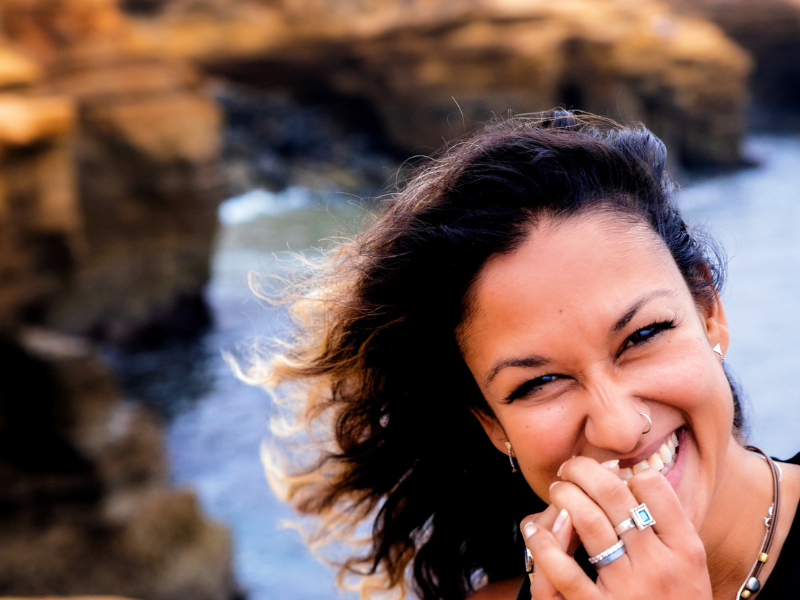 Milli's Vision for Tribe Yarns
I'll start with the name. "Tribe" came to me in the middle of the night, 2 weeks after I'd finally decided to call the shop "Rebel Ewe".
You can probably tell that I was aiming for a shop which didn't conform to old-school preconceptions about yarn shops. Far from being traditional and safe – this new shop would challenge everything you thought you knew about handicrafts and wool!
But something was missing. Aside from being fresh, vibrant and offbeat – this shop was also going to deliver equal doses of authenticity, solidness, truth. It would be a place where people are free to express themselves without judgement. Somewhere they could drop the exhausting pretences that they might need to armour themselves with in the real world.
With any luck, it would be a place where you could find true kinship and connection, whether that's with yourself or with other crazy yarnies.
Choosing Yarn for the Shop
Choosing yarns for the walls was easy in the end – they had to pass 2 crucial tests:
Do I love it? Would I buy it, cherish it and knit with it myself?
Do I love the people who produce the yarn?
Road to China Light was one of my top three yarns that I had to have in the shop. For me, it's a go-to yarn – it never fails to delight! Almost everything I make with this yarn is given as a gift because it's too special not to share.
I'm also massively keen on collaborations with other artists, blending our talents to create unexpectedly beautiful items. I am working with silversmiths, concrete workers and wood-workers to make bespoke knitting/crochet tools for Tribe, and I am delighted by the results. In the two weeks that we have been open, we have sold out of all of these items twice over!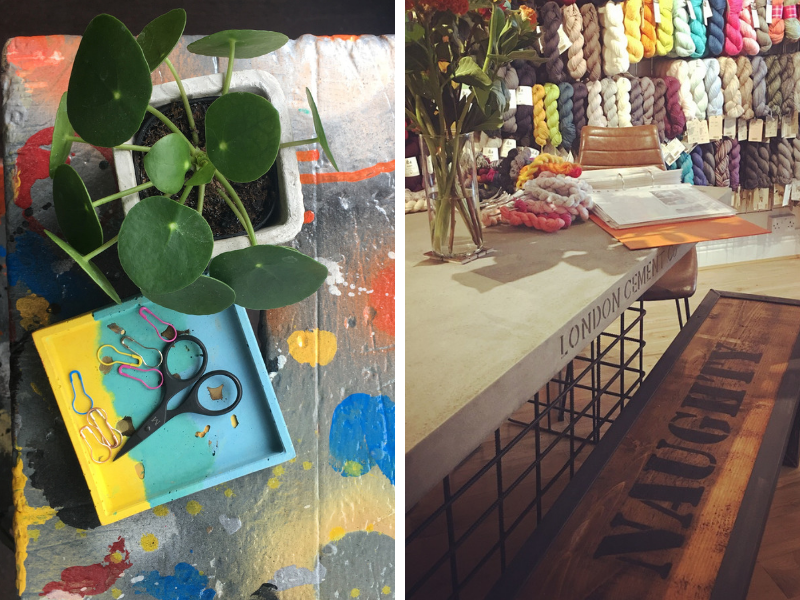 Why Richmond?
West London has been in need of a really good yarn shop for a few years now! And there are so many knitters and crocheters in this part of the world.
The "parade" of shops on Richmond Hill used to all be antiques shops. Antiques enthusiasts would come from far and wide to find treasure in the little boutiques.
Nowadays, Richmond Hill is home to a well-respected tailor, a popular dog groomers, the most amazing florist, a brilliant tattoo studio, small clothing boutiques and a couple of art galleries. It has the off-beat, grounded feel that we were looking for. The incredible views and proximity to London's largest Royal Park were a massive cherry on the top!
A really great yarn shop is a destination shop, and if people were going to travel to the area especially for Tribe, then how completely fabulous that they get to come to Richmond-upon-Thames!
5 Things to do in Richmond, London if you Love Craft
If you visit Richmond, there are a few places that you absolutely cannot miss.
Obviously, there's Richmond Park itself. It's an 8-minute walk from Tribe – and that walk will take you past the only view in England to be protected by an Act of Parliament! It is STUNNING! Grab a pint from The Roebuck and take in the majesty on one of the many benches along the Terrace Walk before your stroll in the Park, which has inspired so many famous artists and crafters over the years.
On the weekend, Richmond is home to Duck Pond Market – a vibrant marketplace for independent crafters, food producers and small businesses in the local community. Launched in 2008, you'll find all manner of locally, ethically, sustainably produced items not found on the high street.
Wander towards the river and you'll find a pottery studio in an old boat shed by the Thames. You will also find a crafty little jam shop with handmade cards and trinkets.
Richmond has many art galleries. One Paved Court in the heart of Richmond town centre is a wonderful local gallery run by artists for artists. Their exhibitions, from internationally recognised to local or emerging artists, are always worth sparing some time for.
---
Thank you so much, Milli, for sharing your story with us! You can keep up with Tribe Yarns via their website and Instagram page.
Milli currently stocks Cumbria, Knightsbridge, Road to China Lace and Road to China Light, all of which can be purchased online or in store.
---
Free Knitting Pattern
Get a Ravelry coupon to choose 1 of 5 free knitting patterns when you sign up to our newsletter.
You will also receive weekly emails on your favourite yarns, brand new pattern releases and exclusive offers we don't share anywhere else.