Today on the blog, we're chatting with Enrico, the owner of Paris yarn shop, Les Tricoteurs Volants. There is so much to see in the city and we think Enrico is an excellent guide for those who love arts and crafts. In this Paris city guide, he kindly shares his favourite spots for knitters exploring the city.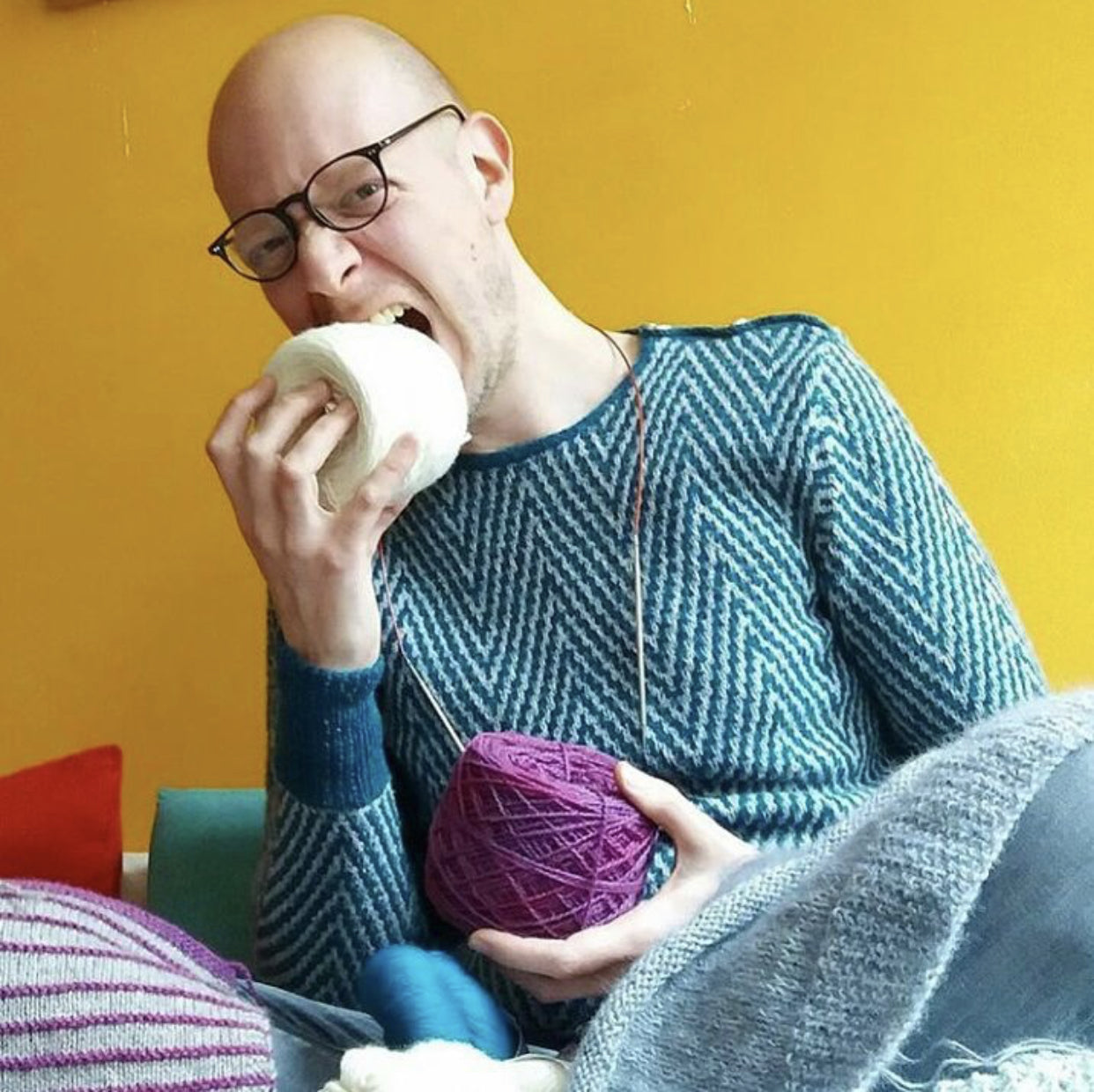 Beginners and experienced knitters are all welcomed with a smile at Les Tricoteurs Volants. Enrico's enthusiasm for knitting is infectious and you'll find all the help you could want when choosing yarn for a project or a souvenir. With years of knitting experience, Enrico has plenty of tips to share and can help with your knitting queries.
You'll find a vibrant knitting community in Paris. In addition to the classes and workshops run each week in the store, Enrico and his designer friend Alice Hammer, host an event called Tricot Market. Enrico and Alice bring local dyers, retailers, designers and knitters together for the knitting festival several times a year which is great fun. You can follow Les Tricoteurs Volants on Facebook to see when news of the next Tricot Market is announced.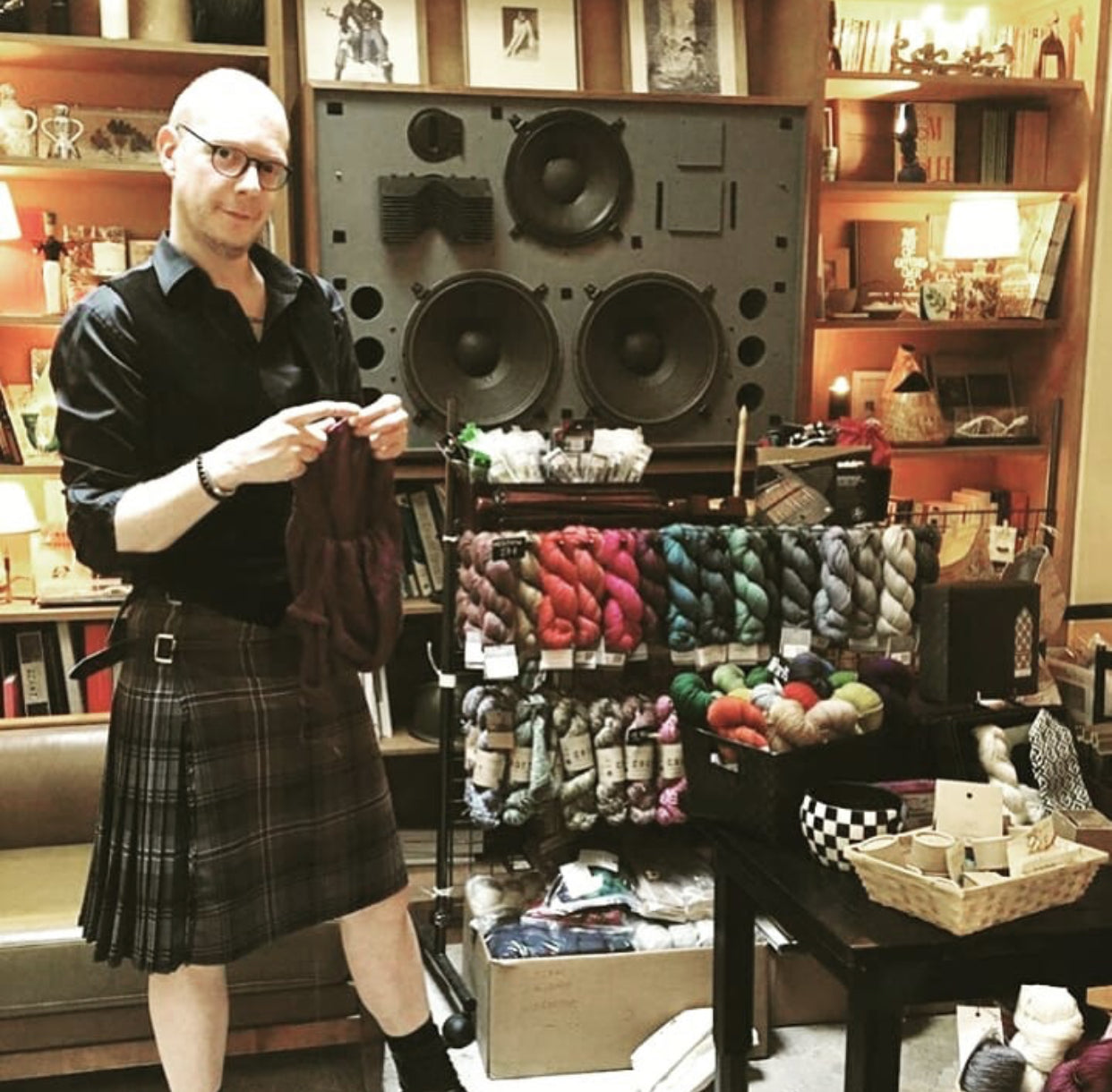 When visiting Les Tricoteurs Volants yarn shop in Paris you can browse a selection of The Fibre Co. yarn. In-store, you'll currently find The Fibre Co. Lore, Meadow, Cumbria Fingering and the 'Les Tricots Nomads' trunk show. Les Tricots Nomads features samples from Instants de Printemps in Canopy Fingering, Meadow and Luma and will be on show until mid-July 2019.
[vc_gallery type="flexslider_slide" interval="3″ images="7281,7282,7283,7284,7285,7286,7287″ img_size="full" title="Instants de Printemps"]
Once you have finished your yarn shopping, here are Enrico's top 5 recommendations on where to visit next in Paris.
5 Places to Visit in Paris, France
Get inspired at the Petit Palais, for free!
Paris' museums are famous worldwide, but there are one or two hidden gems that tourists might not know. The Petit Palais hosts a more than respectable collection of fine art from the Middle Ages to the Belle Epoque, in a beautiful building that is really worth visiting. Plus, access is free!
As a lover of 19th-century art, Enrico visits the Musée d'Orsay often, but shares that Gustave Moreau's house is a cosier, more intimate place to pay a visit. The apartment of the Symbolist painter has been turned into a museum, so you can visit a Second Empire style private house and also browse Moreau's paintings and drawings.
Take a break in the city
The Grand Amour Hotel is a must if you're looking for an instagramable spot for brunch or a drink. You'll find a lovely hidden terrace where you can enjoy a coffee or even sip champagne while you knit and people watch on the patio.
Picnic away from the crowds
The Square Villemin is the garden of the former Military Hospital, and it's a small green oasis where Enrico likes to picnic during the summer after closing the shop for the day. Intimate and less crowded than other big Parisian parks, the Square Villemin has a large lawn just a few meters away from the Canal Saint-Martin.
A treat for the senses
Enrico shares that Velan, an Indian grocery store in the old Passage Brady, is one of the treasures in his neighbourhood. You'll find all kinds of spices, an entire wall of incense sticks, ayurvedic cosmetics, lots of herbal teas, and colourful clothes and jewellery. Take your time as you stroll around the shop.
More places you can shop and knit
Pay a visit to Enrico's other favourite Parisian yarn shops, Lil Weasel (15 minutes walk from Les Tricoteurs Volants) and la Bien Aimée (same métro line as Les Tricoteurs Volants).
If you're lucky, during your Paris city break you might catch Pub Spinning, a monthly event in an Irish pub near Bastille. Spend your Sunday afternoon with an enthusiastic group of spinners (but also knitters, weavers and other fibre crafters), drinking craft beer and eating home-made pastries. English is spoken, with a lovely French accent. Check the Facebook page for more info and dates.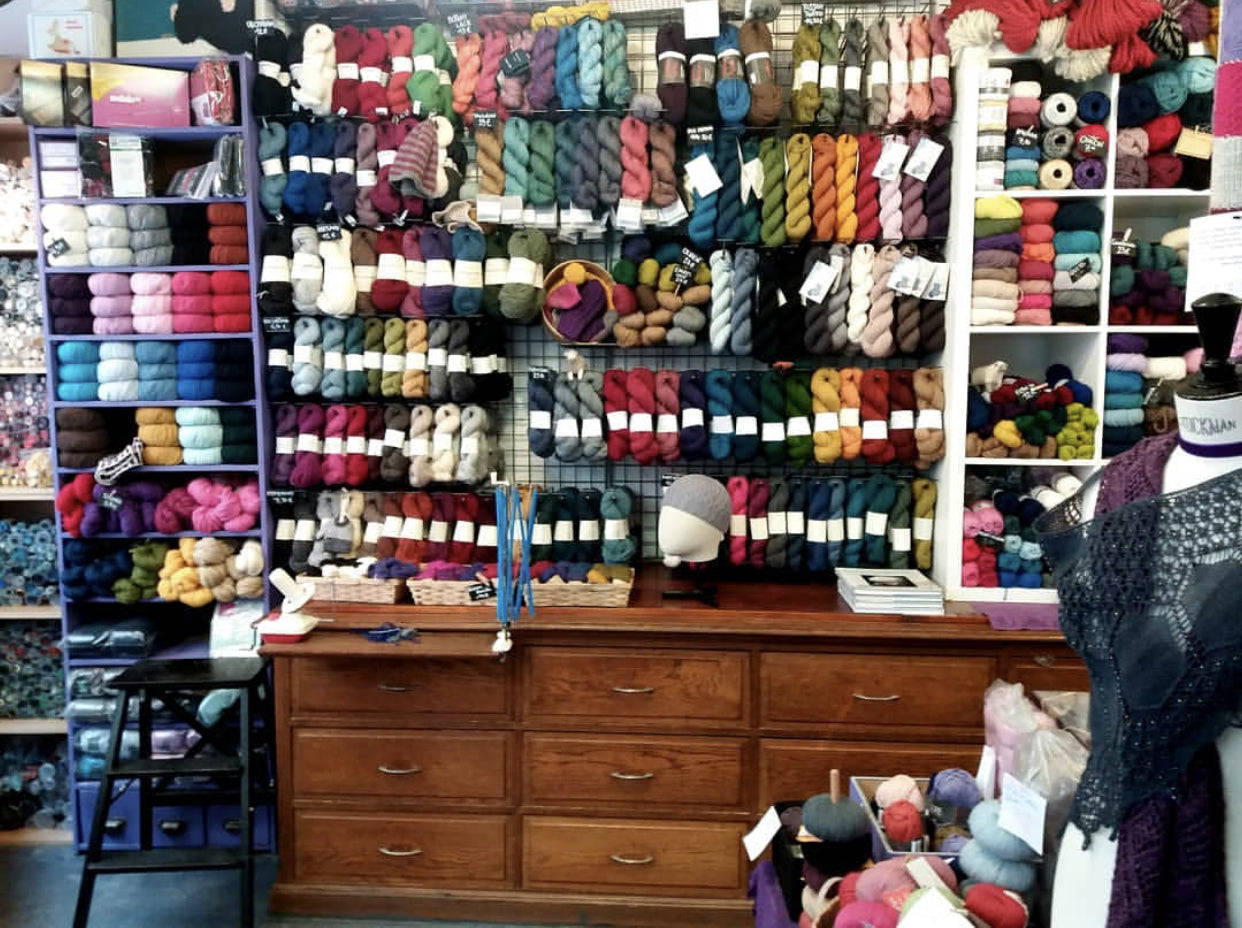 Thank you
Enrico for being such a fabulous guide and sharing some great tips for knitters visiting Paris. We hope you'll visit Les Tricoteurs Volants if you find yourself in Paris!
---
Free Knitting Pattern
Get a Ravelry coupon to choose 1 of 5 free knitting patterns when you sign up to our newsletter.
You will also receive weekly emails on your favourite yarns, brand new pattern releases and exclusive offers we don't share anywhere else.