This week on the blog, we're focusing on The Fibre Co. Cumbria Fingering. We're talking you around the swatch, the fabric and recommending a few of our favourite projects to work up in Cumbria Fingering.
When you put in the hours it can take knitting a sweater pattern, you want a yarn that has the structure and durability to make a sweater that will last. With that in mind, team member Alex has been swatching with the workhorse 4ply yarn offering from The Fibre Co. to help you get to grips with Cumbria Fingering.
As a knitter, the dream is to own a  wardrobe full of classic handknits that you want to reach for time and time again. Garments that flatter, give comfort and warmth and all importantly hold their shape and look beautiful even after you've been wearing them to death.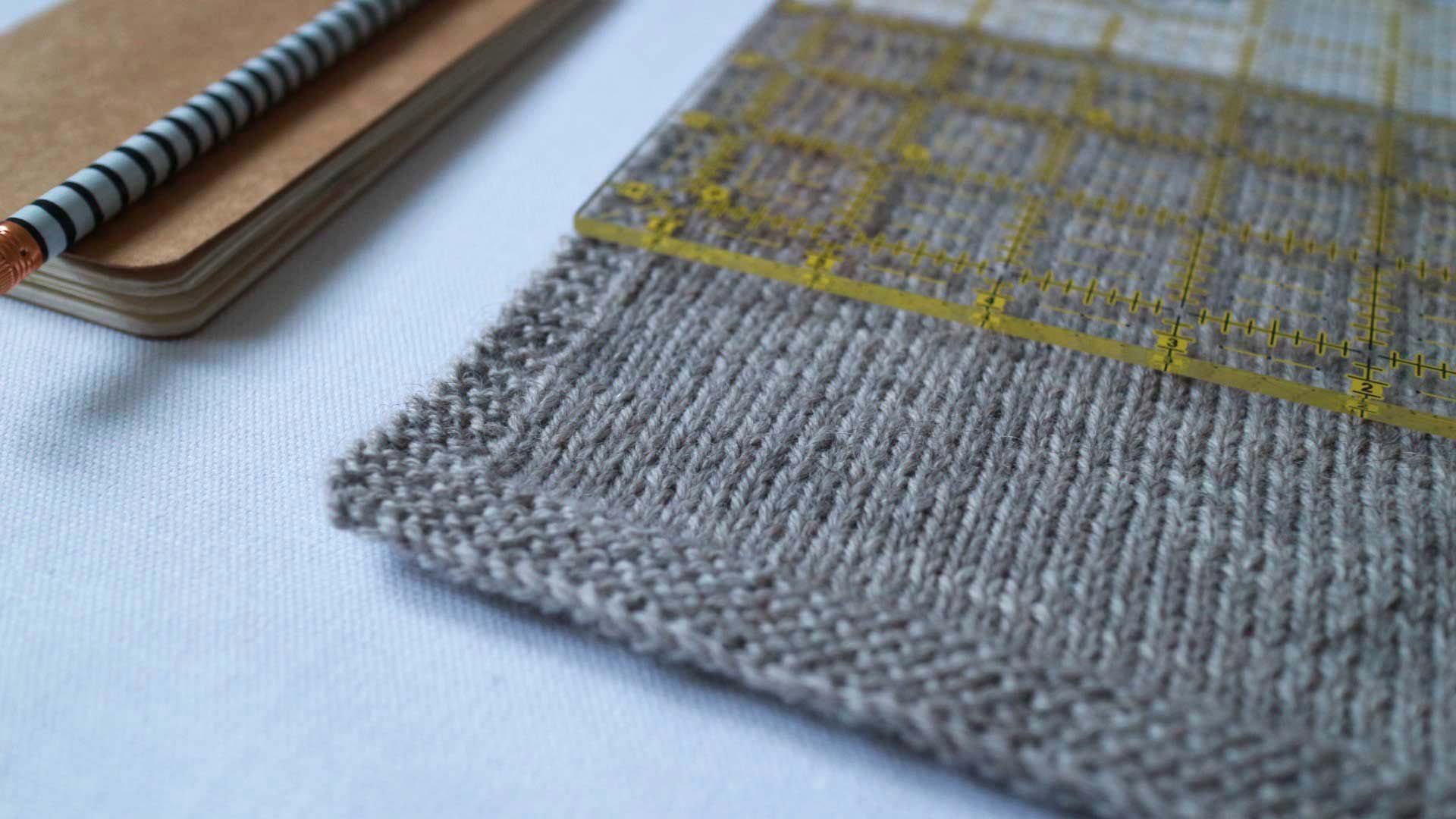 Let's Swatch!
Meet Cumbria Fingering, our 4 ply yarn which blends the brown wool from English Masham with a fine Mohair from Argentina that adds strength, lustre and warmth. These two fibres are blended with a fine South American Merino to give the final yarn the softness and beautiful hand that defines The Fibre Co. yarns. Fabrics knit from Cumbria Fingering are perfect for lighter weight garments and accessories alike.
As you would expect from a yarn bought to you by The Fibre Co., Cumbria Fingering is on the luxury end of the spectrum when it comes to woolly wools. It has all the strength, structure and durability you want from a workhorse yarn without the crisp or crunchy handle. I don't know how to put into words how happy this yarn makes me. The stockinette stitches are even and my swatch is perfectly square even after blocking a few weeks ago. I got the suggested gauge and my swatch didn't grow or shrink after soaking for 15mins in cool water. It's just begging to be knit into the classic, wear every single day sweater of my dreams.
Getting to Know the Fabric
Cumbria Fingering lends itself perfectly to projects that have cables or textured stitches too as the stitch definition is really something special. Cables and textured stitches sit up proudly on the fabric and there is a subtle glow that comes from the fine mohair. Even lace works up wonderfully in Cumbria Fingering. I found once blocked and the fibres had relaxed my lace swatch held its shape really nicely without any distortion making it a fabulous choice for lace garment knitting.
If you have the most delicate, sensitive skin you might detect a faint prickle so I'd suggest wearing a base layer under your sweaters but I honestly think the Cumbria Fingering has a lovely handle and is next to the skin soft. Cumbria Fingering can be gently washed by hand so I left these swatches in a sink filled with cool water and a capful of Soak to relax. As with several yarns from The Fibre Co., it's recommended that you alternate hanks as you work to give an overall blended appearance due to subtle colour variances.
Patterns Using The Fibre Co. Cumbria Fingering:
As Cumbria Fingering lends itself to so many styles of knitting from stranded colour work to intricate cables and lace you are spoilt for choice when it comes to patterns. Here are a few of our favourites but dive into Pinterest or our Cumbria blend yarn bundle on Raverly for more ideas.
Ingwer shawl by Melanie Berg
Hill Top Shawl by Helen Stewart
Folk mittens by eri
Vidro hat and cowl set by Melynda Bernardi
Already so many of you have given wonderful feedback on our Cumbria Fingering and are telling us you love it as much as we do. We've seen some beautiful projects on Ravelry, Instagram and Facebook. Join the community and share your knits on social media using the hashtags #madewiththefibreco and #thefibreco so we can see what you've been making.