Introducing the Hikari collection, a collaboration with Japanese knitwear designer michiyo. The inspiration for this five-piece collection comes from the yarn itself—the world's most inspiring and beautiful meadows. Each garment in this collection is worked up in The Fibre Co.'s Meadow yarn, a textured blend of baby llama, silk, linen and fine Merino wool.  Hikari, or 'light' in Japanese, is a perfect name for the collection as it represents the lightness of the yarn and the lovely fabric it creates.
Drawing from this inspiration, the palette for the collection is soft and appealing as we move from the cold winter in the Northern Hemisphere or the transition from summer in the sunny South. It is the delicate balance in a meadow ecosystem that originally inspired the yarn for this collection and so The Fibre Co. offer a colour palette that works worldwide as we enter the transition seasons. This is a collection for lovers of fibre beyond the bulky knits of winter. These are beautiful pieces to add to your wardrobes and a new texture for your fingertips outside of winter's heavier tones.
Here at TFC HQ, we have a great admiration for Tokyo based designer, michiyo. Her previous collaborations and designs impressed us and we are honoured to share her work with our yarn today. michiyo's Japanese language knitting books have gained a fervent following and we can understand why. She has an eye for flowing lines with just the right structure to truly showcase a yarn and flatter the figure. We love the delicate shapes she has created for us here with the Hikari collection.
Each garment uses just a few precious skeins of Meadow, meaning you can wrap yourself in this light, yet warm fabric. If you're ready to cast on one of the garments using our Meadow yarn, you can find your nearest stockist here or try asking at your local store.  We are taking on many new stockists over the next few months—hopefully we will arrive near you very soon! We will also be delivering pre-orders for yarn at the Edinburgh Yarn Fest on 10th & 11th of March. You can find details of how to pre-order in our Ravelry group, here.
If you're excited to see all the detail of The Hikari Collection, you can view each pattern now on Ravelry, here. We will be chatting about the wonderful samples from the test knits and the special launch party in our Ravelry group so do join us there to tell us what you think about the new collection. Also, for the next two days, you can enjoying 15% off pattern purchases by using the code 'HikariCollection2017' at checkout. 
We hope this collection is all you need to prepare for these transitional months ahead.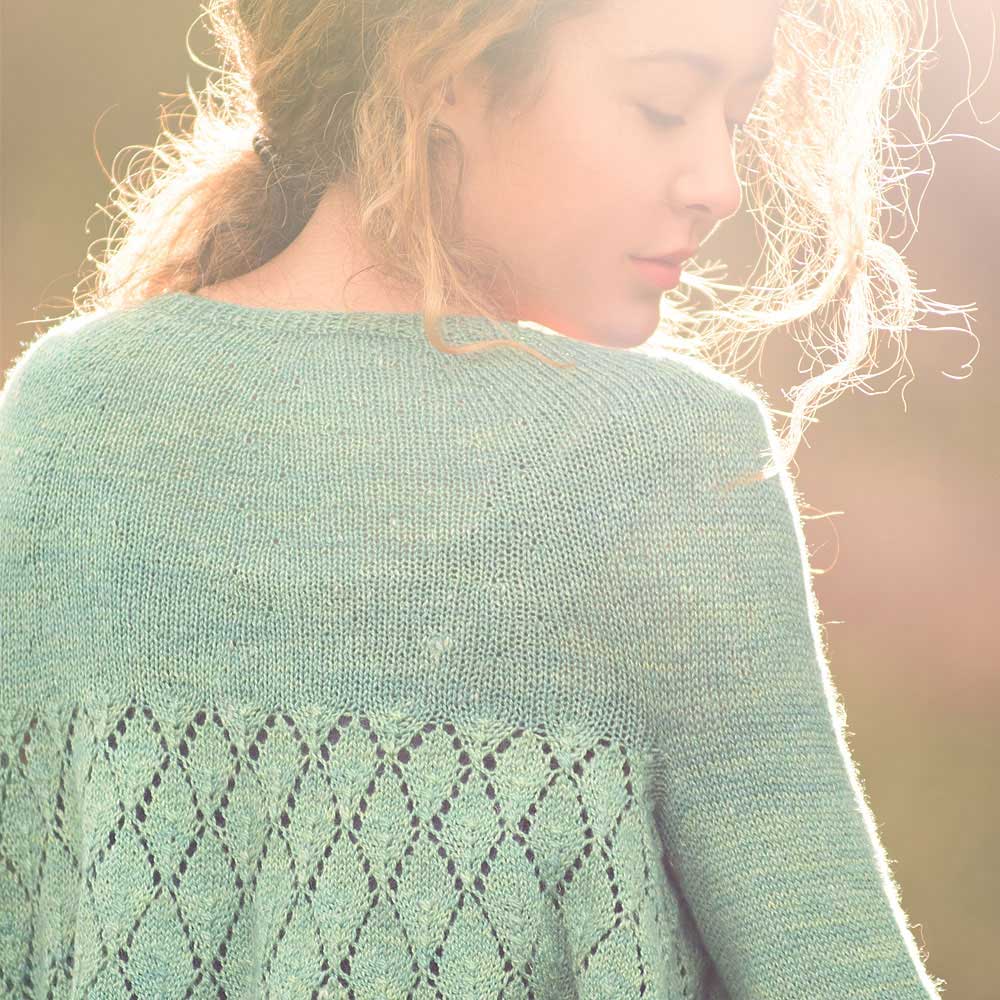 ~ The Fibre Co. Team